Chile - Day 3
November 21, 2016

I haven't ridden this far since I was 20! Arriving at dusk in La Serena after 538 miles through the desert, the land is beginning to contain signs of life with little scrub brush and cactus.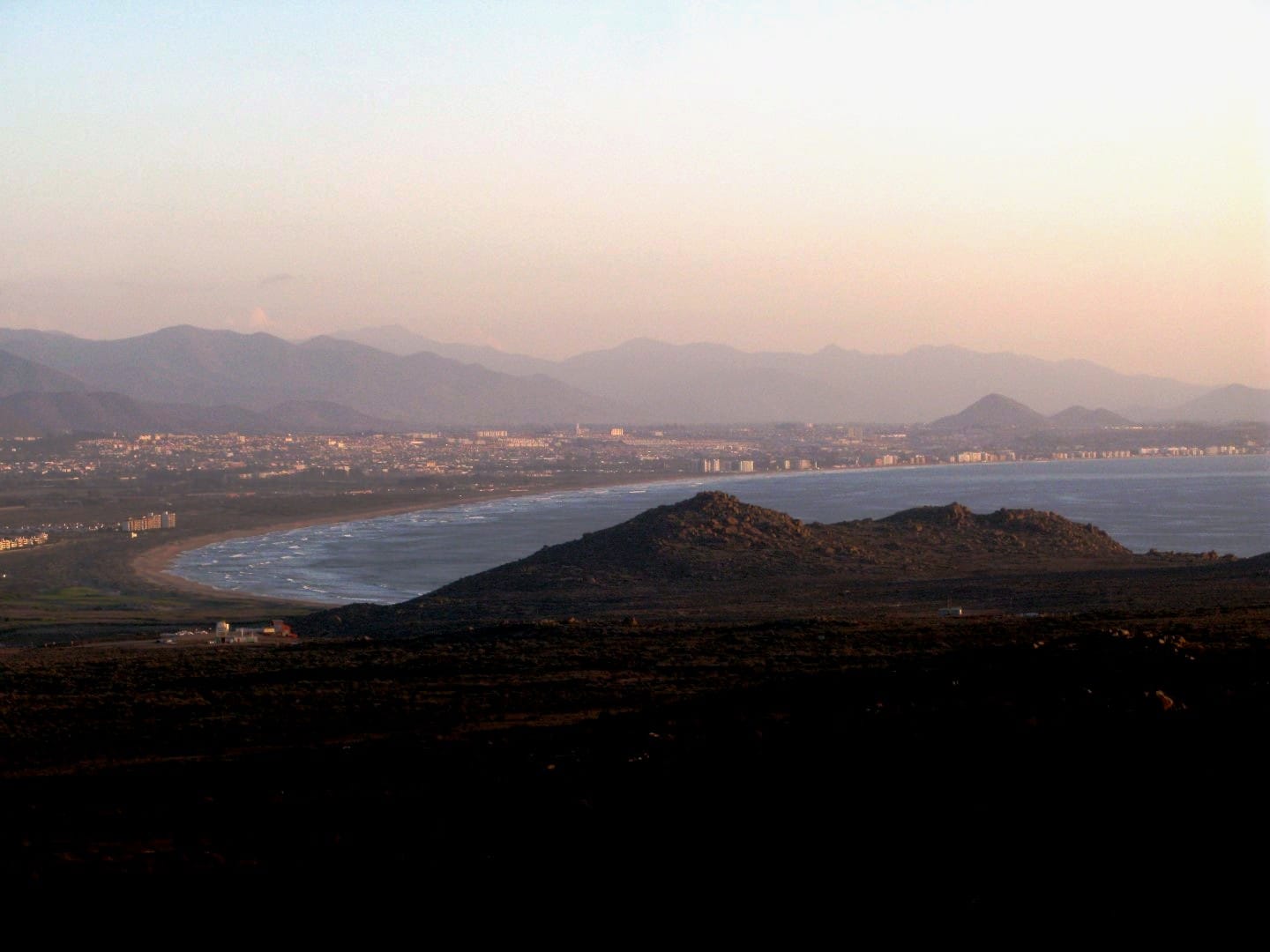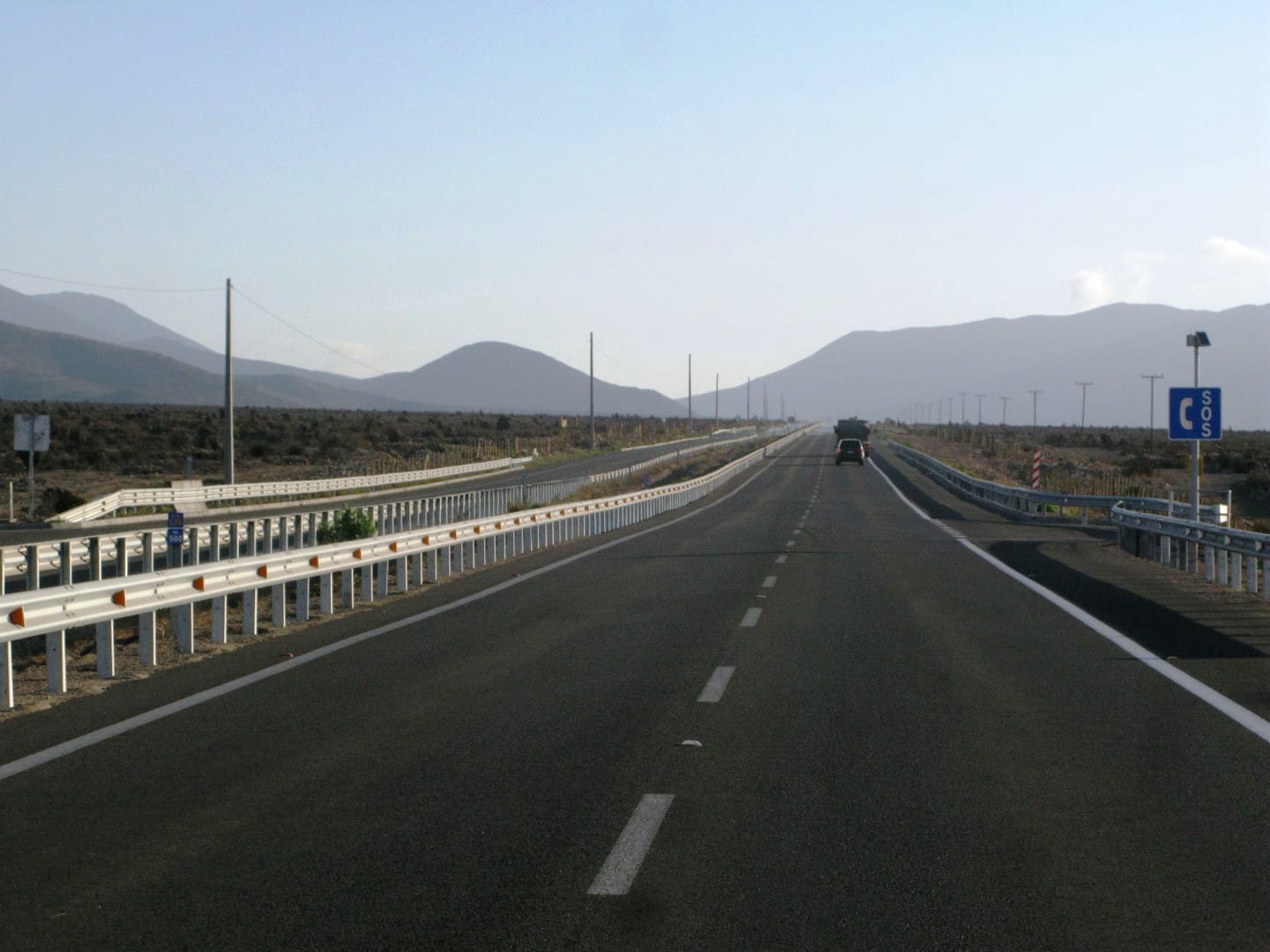 Shortly after leaving Antofagasta, a large port and mining city of almost half a million, where I spent the night last night, I had to stop at one of the most famous sights in the Atacama Desert.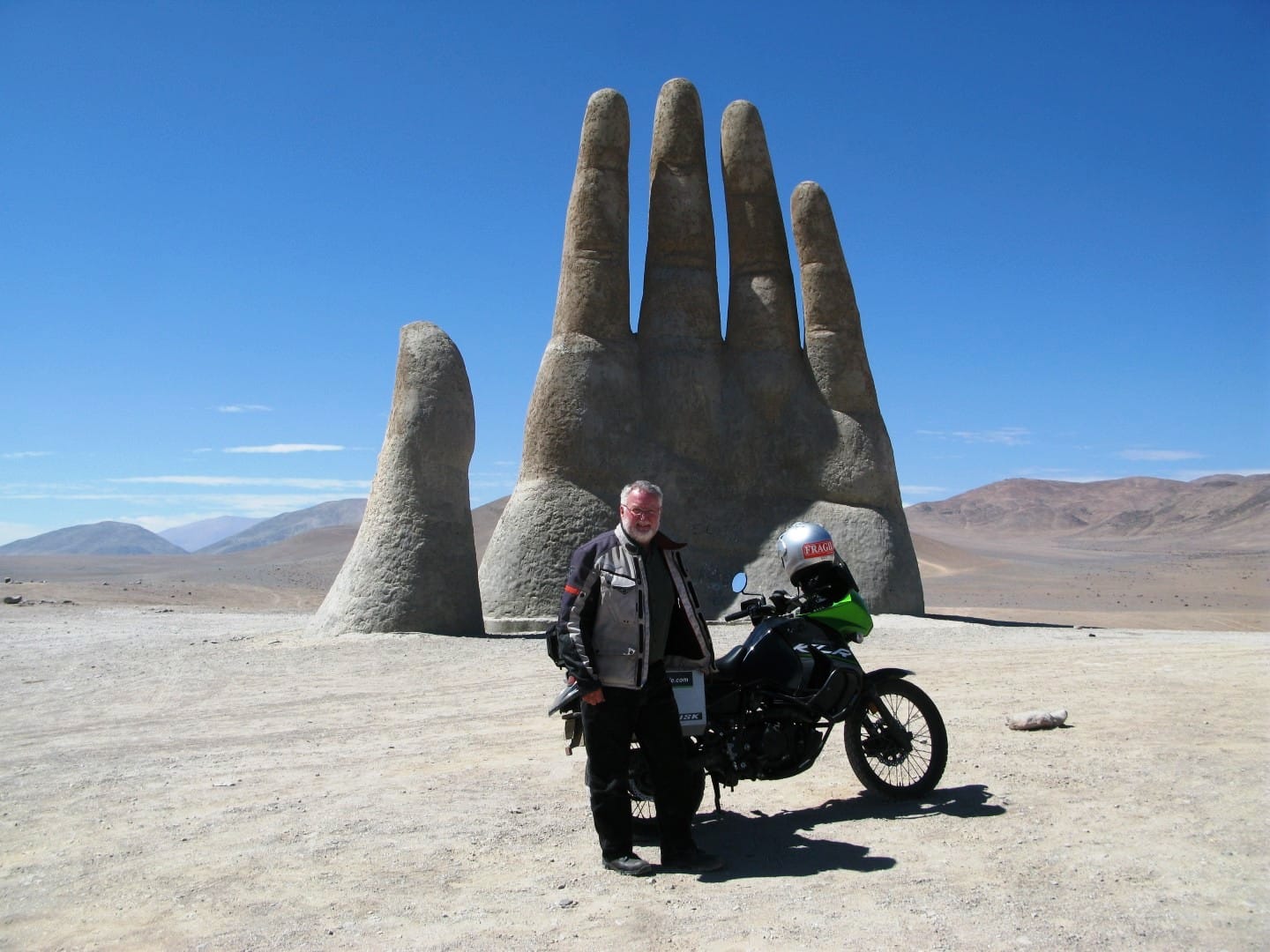 Between cemeteries and shrines, it seems that a lot of people haven't made it through the Atacama alive.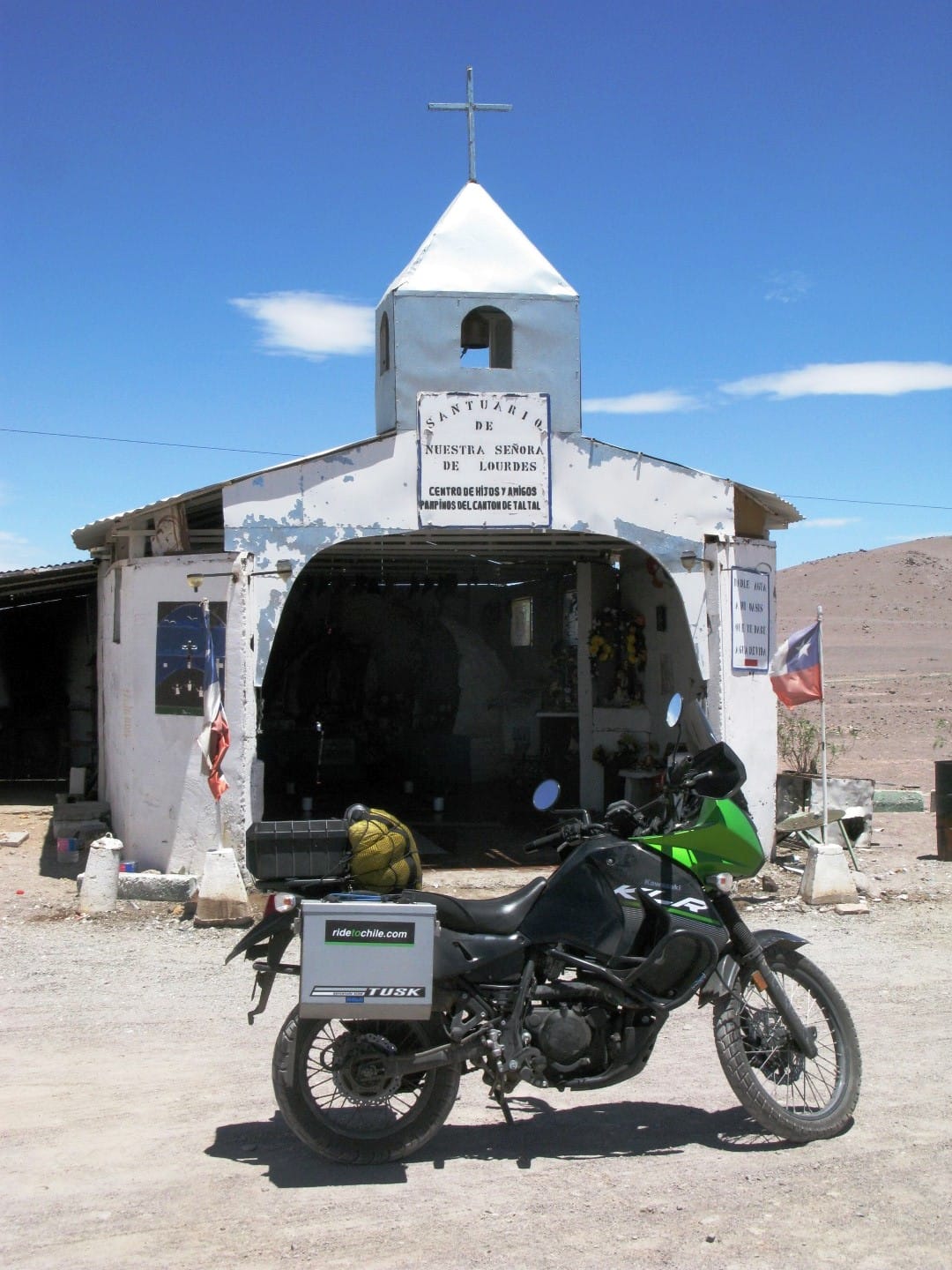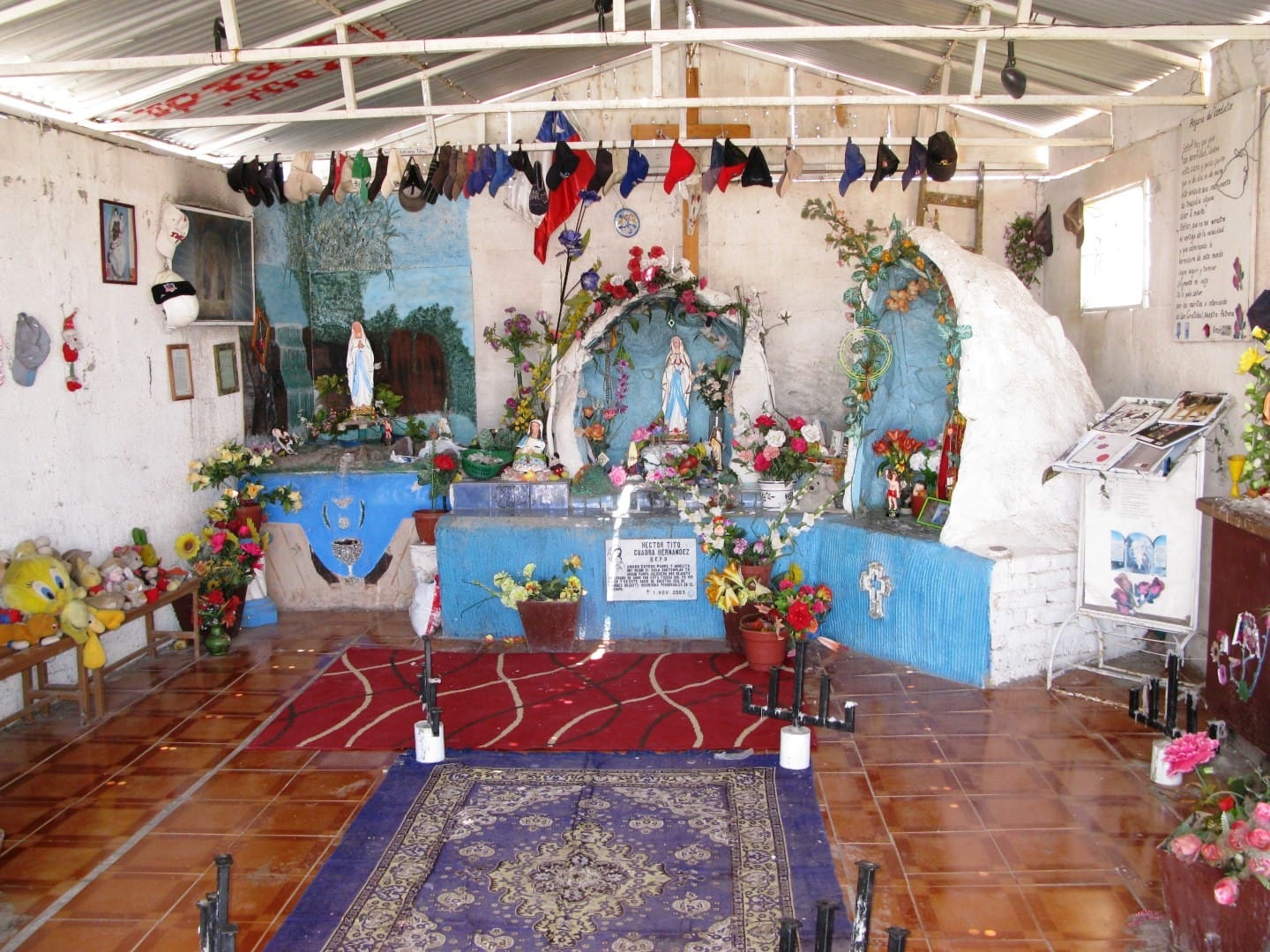 Every once in a while, enough water comes down from the Andes to sustain human habitation.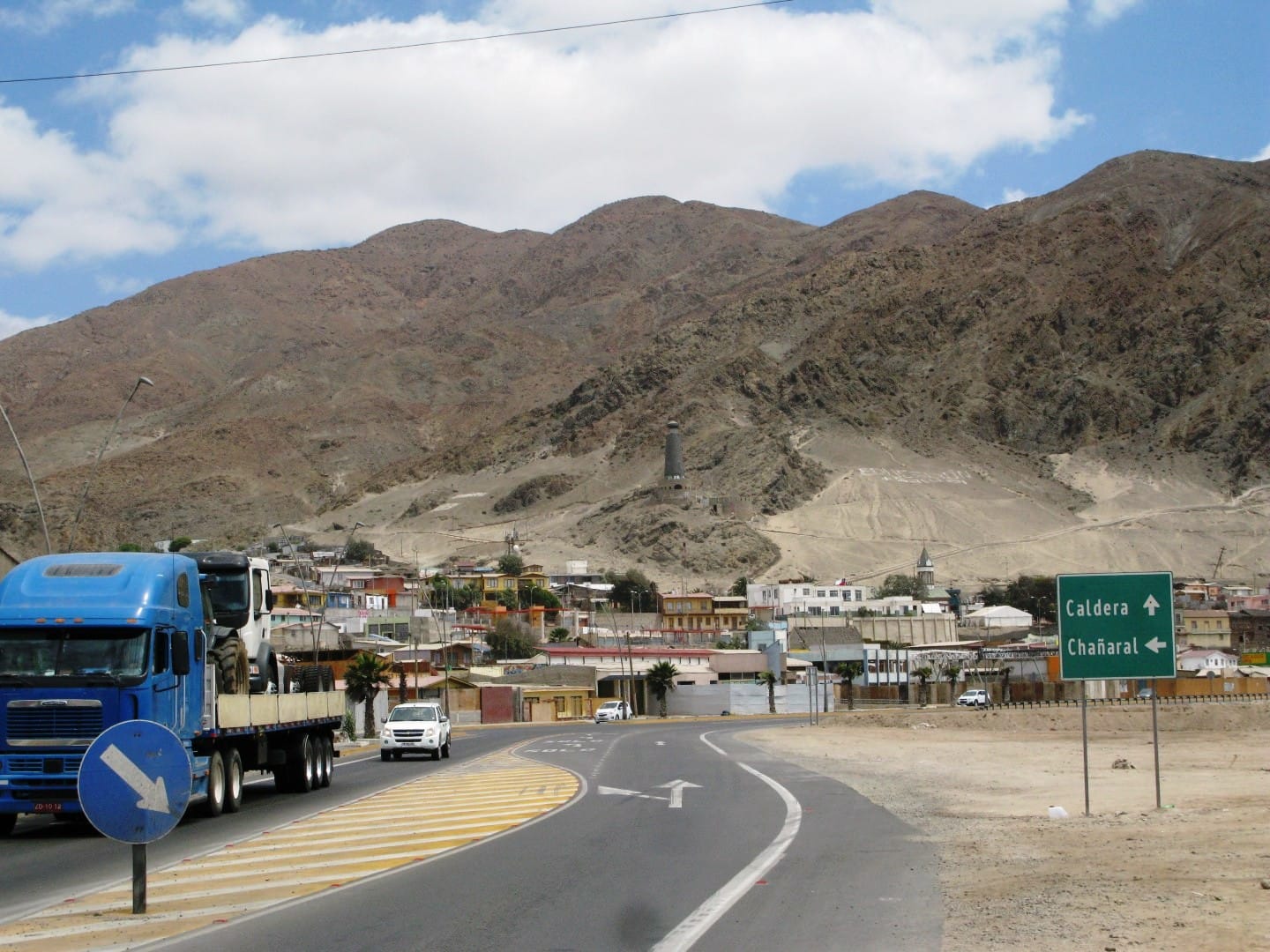 From Piura, Peru where I came down out of the Andes in northern Peru to La Serena, Chile, I rode 2371 miles through the desert in eight days! BTW, someone has unofficially named the bike The Green Bug. More suggestions for a name would be appreciated.