On the Road Again
October 22, 2016

After goodbyes to Laurel and my parents, Dick and Sharen Ellis, I rode out of Phoenix on my way to Las Cruces, New Mexico.
Avoiding I-10, I chose the road less traveled taking Hwys 60 and 70 over the mountains and through small towns. Riding most of the day at over 4000 feet, the temperature was pleasant, especially so with my new evaporation vest under the jacket.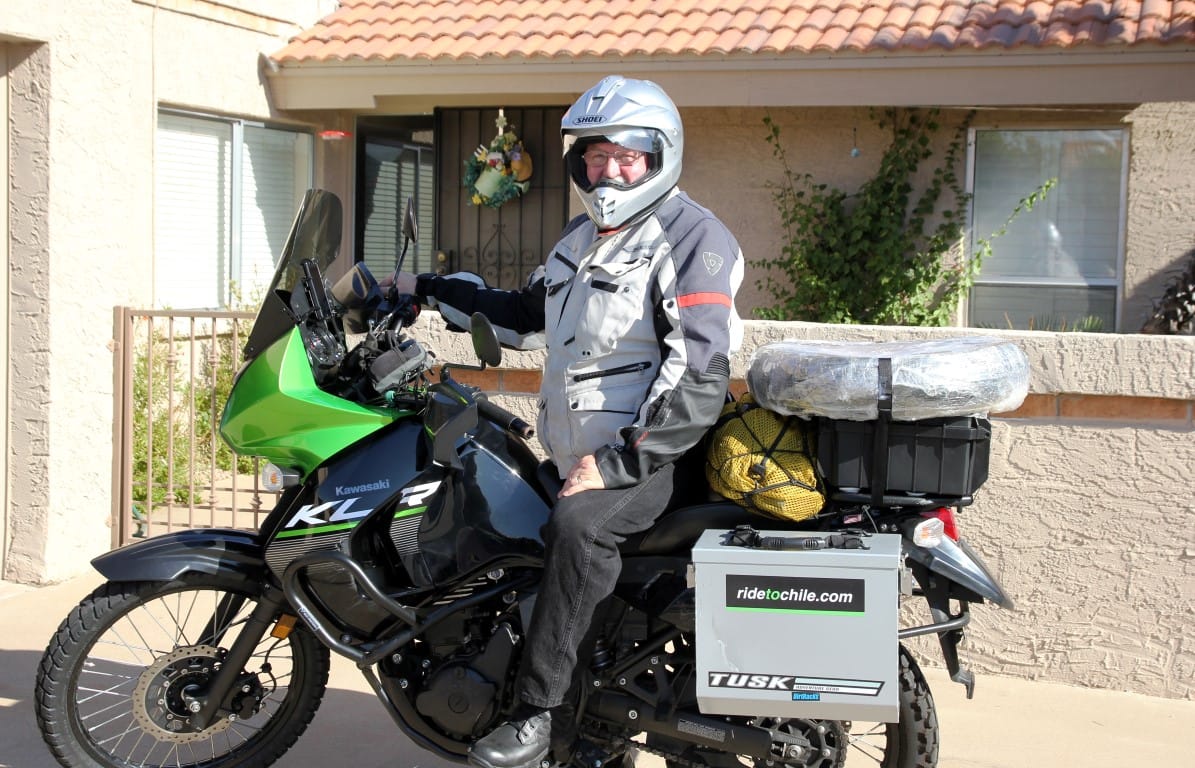 Leaving Phoenix on October 22nd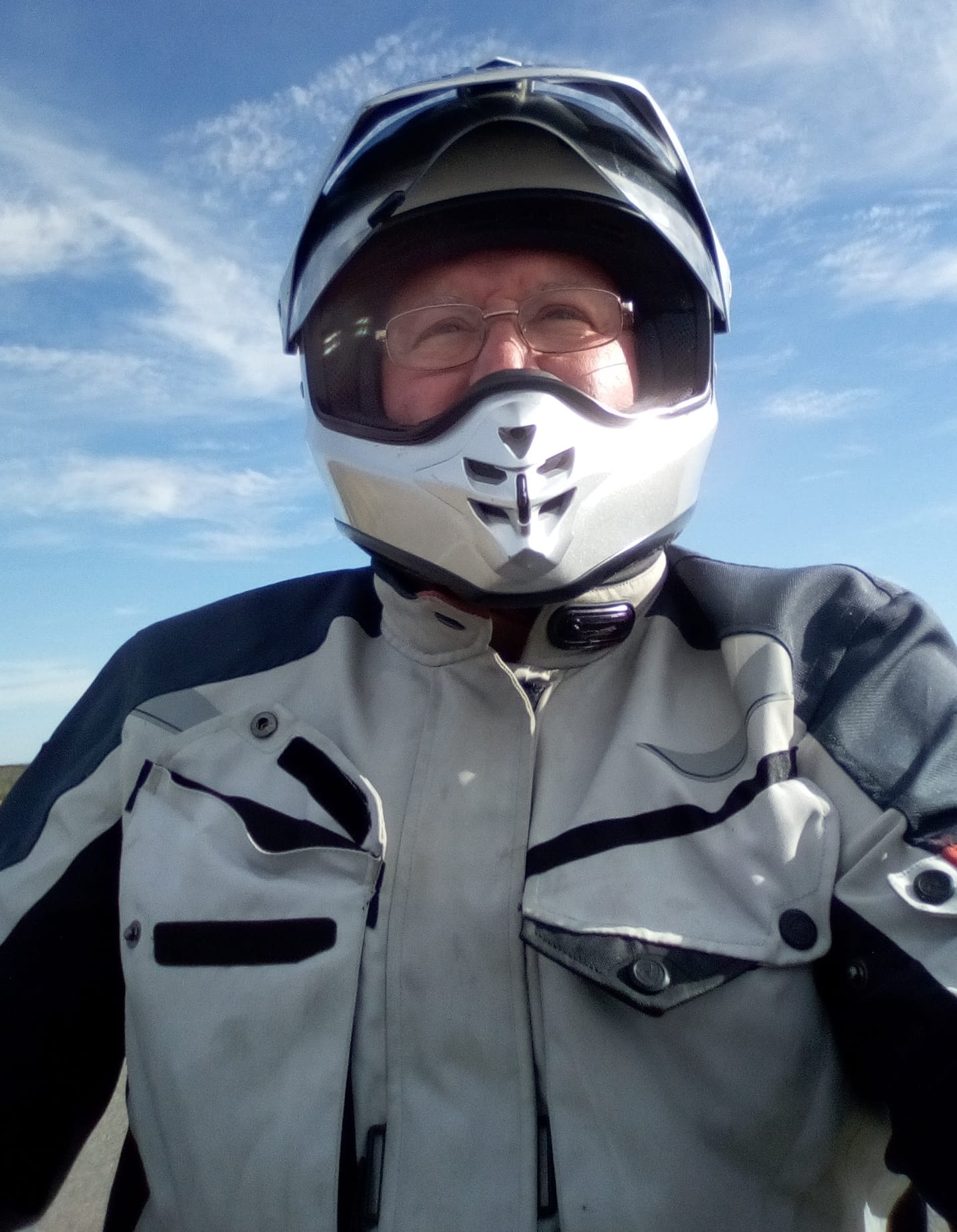 Great day for a ride.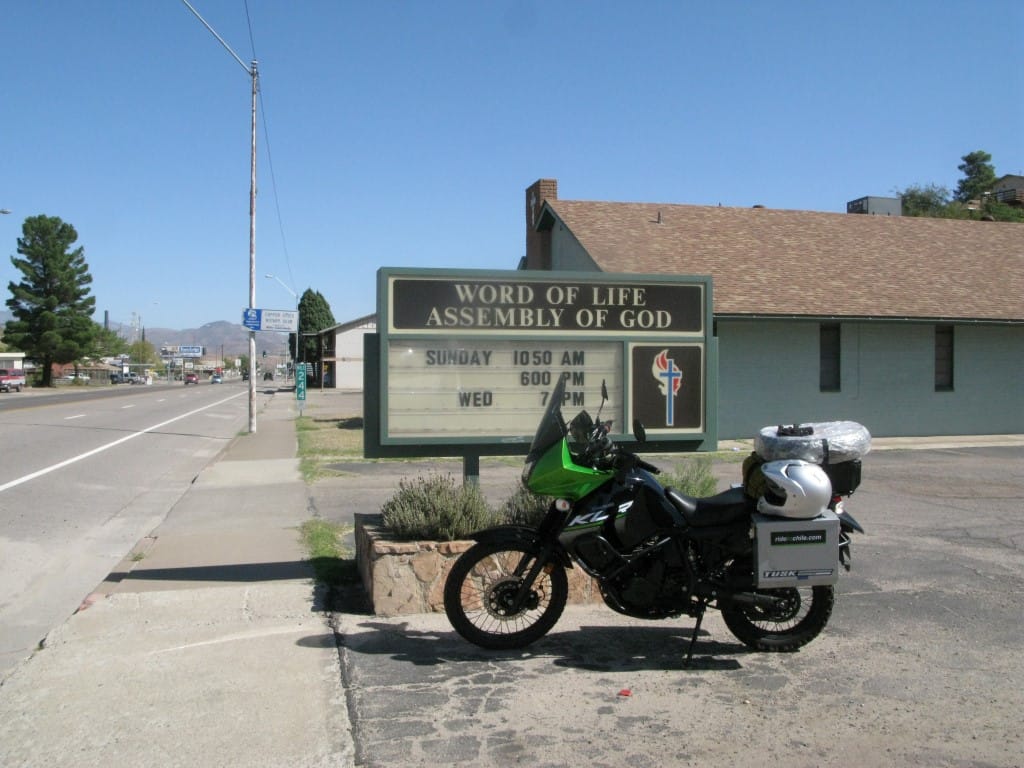 This motorcycle must belong to a missionary. As I was riding through Miami, Arizona, it made a U turn when it saw an Assemblies of God church. Old habits are hard to break.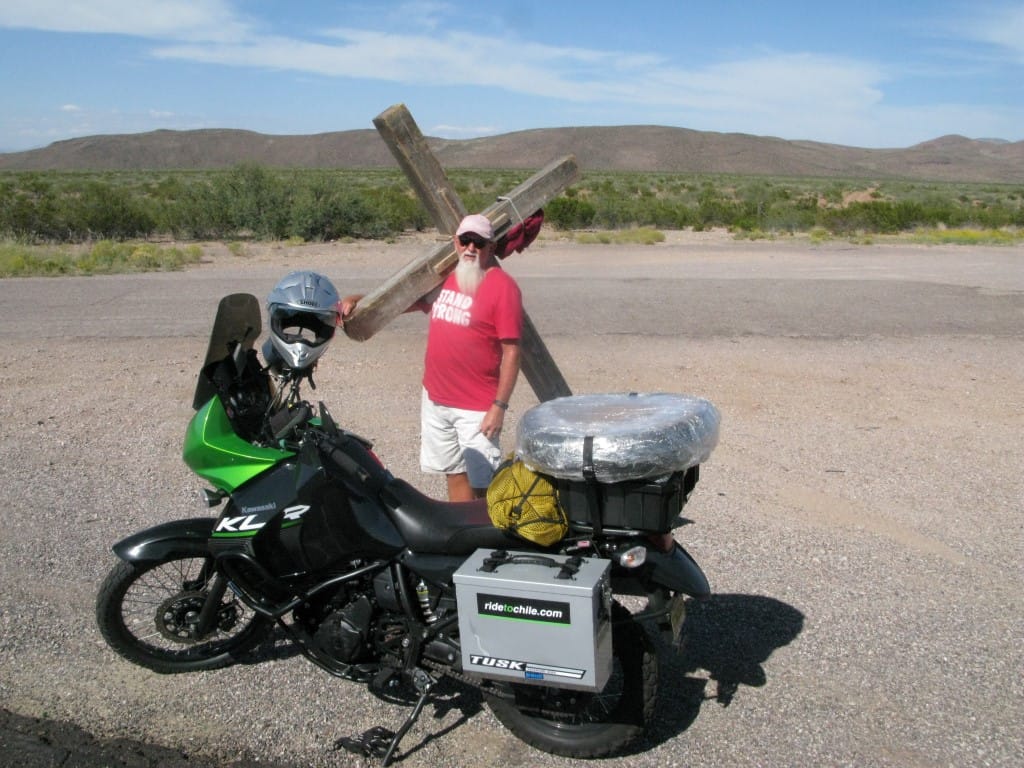 I met Steve Epp at a wayside carrying a cross. He started out in South Carolina and is heading west. Check him out at: www.facebook.com/TheWellTulsa/