Tropical Mexico
October 27, 2016

After traveling 3600 miles from Oregon, I finally arrived in the tropics this afternoon at the southern Pacific coast of Mexico. The first five days in Mexico were all at 4000 plus feet of elevation, spending the night once at over 8000 and another at over 7000 feet. This made for cooler weather, but it finally feels like I'm entering Central America!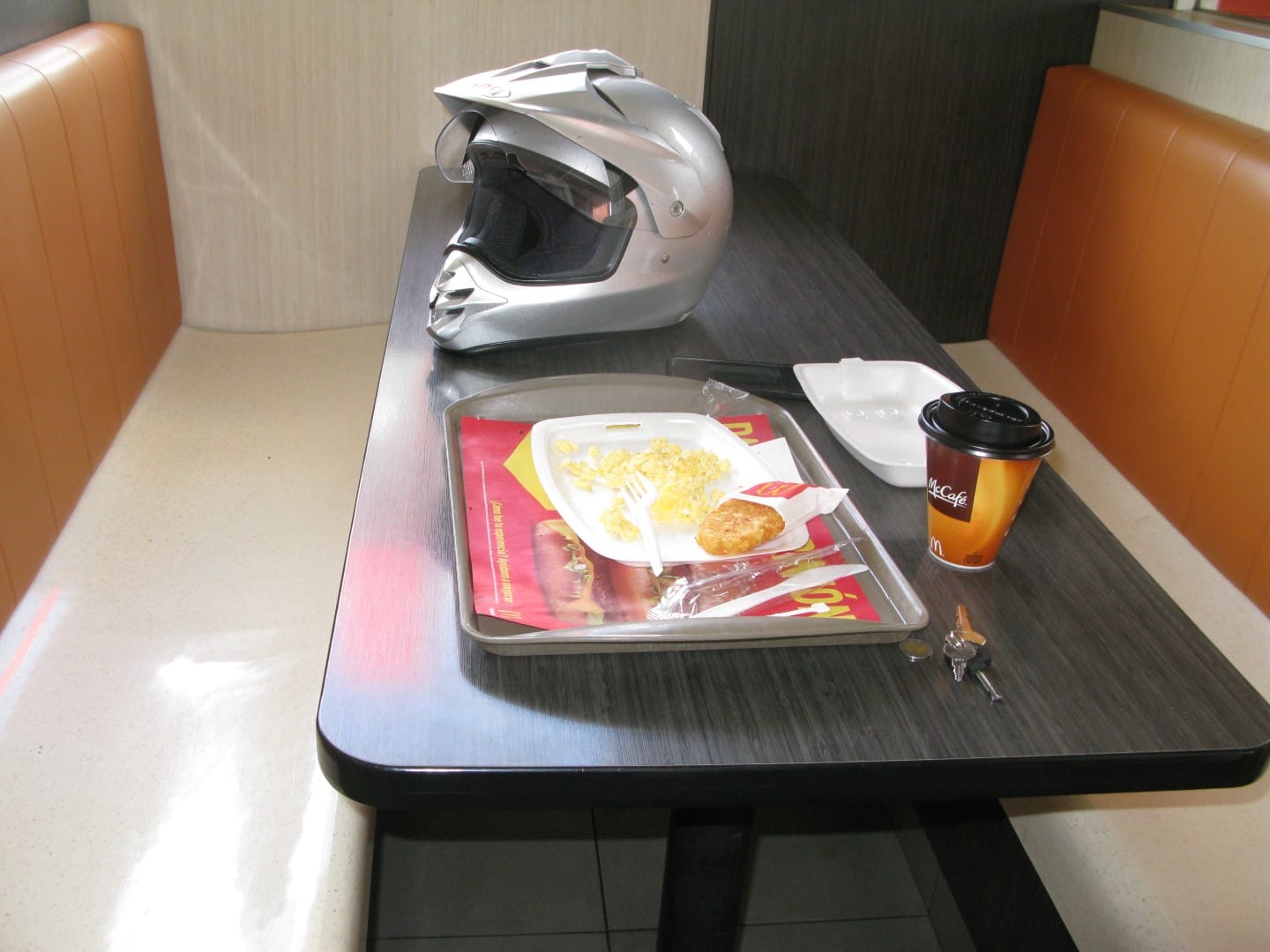 In Oaxaca, I had a hankering for "fine" American cuisine and stopped for breakfast at McDonalds.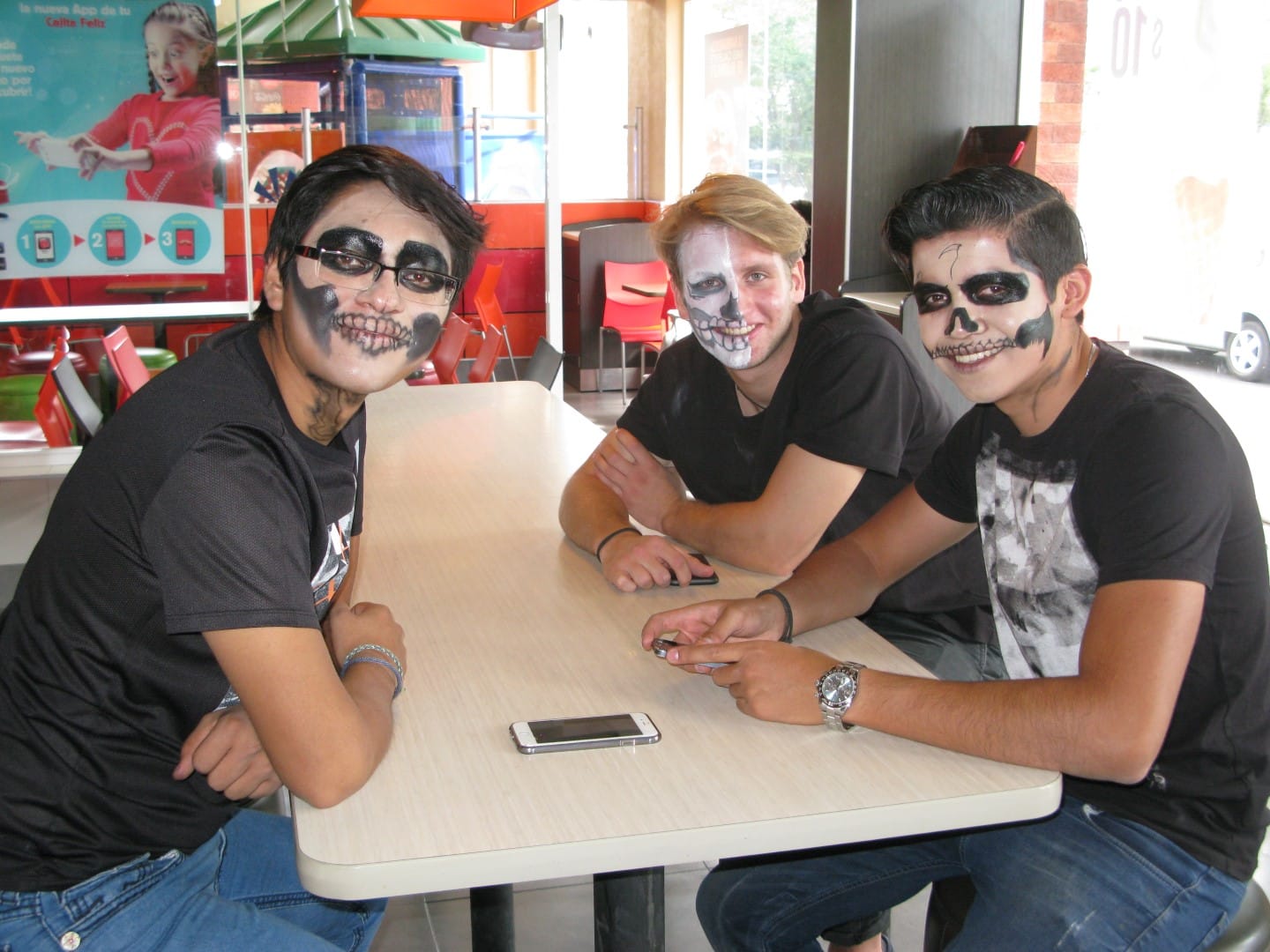 At the table next to me in McDonalds these teenagers are already celebrating "Dia de los Muertos" Day of the Dead which is November 1st, Mexico's version of Halloween.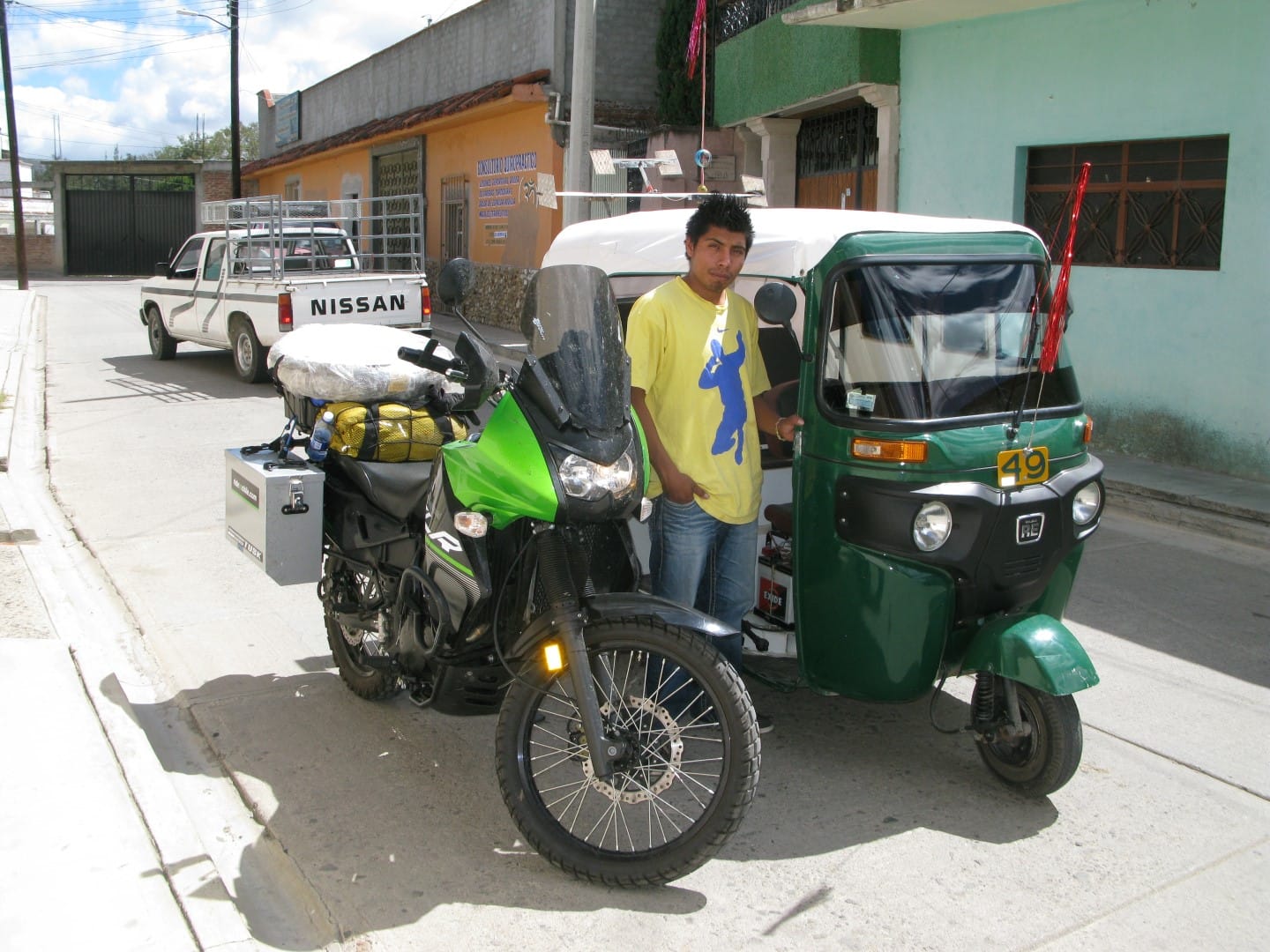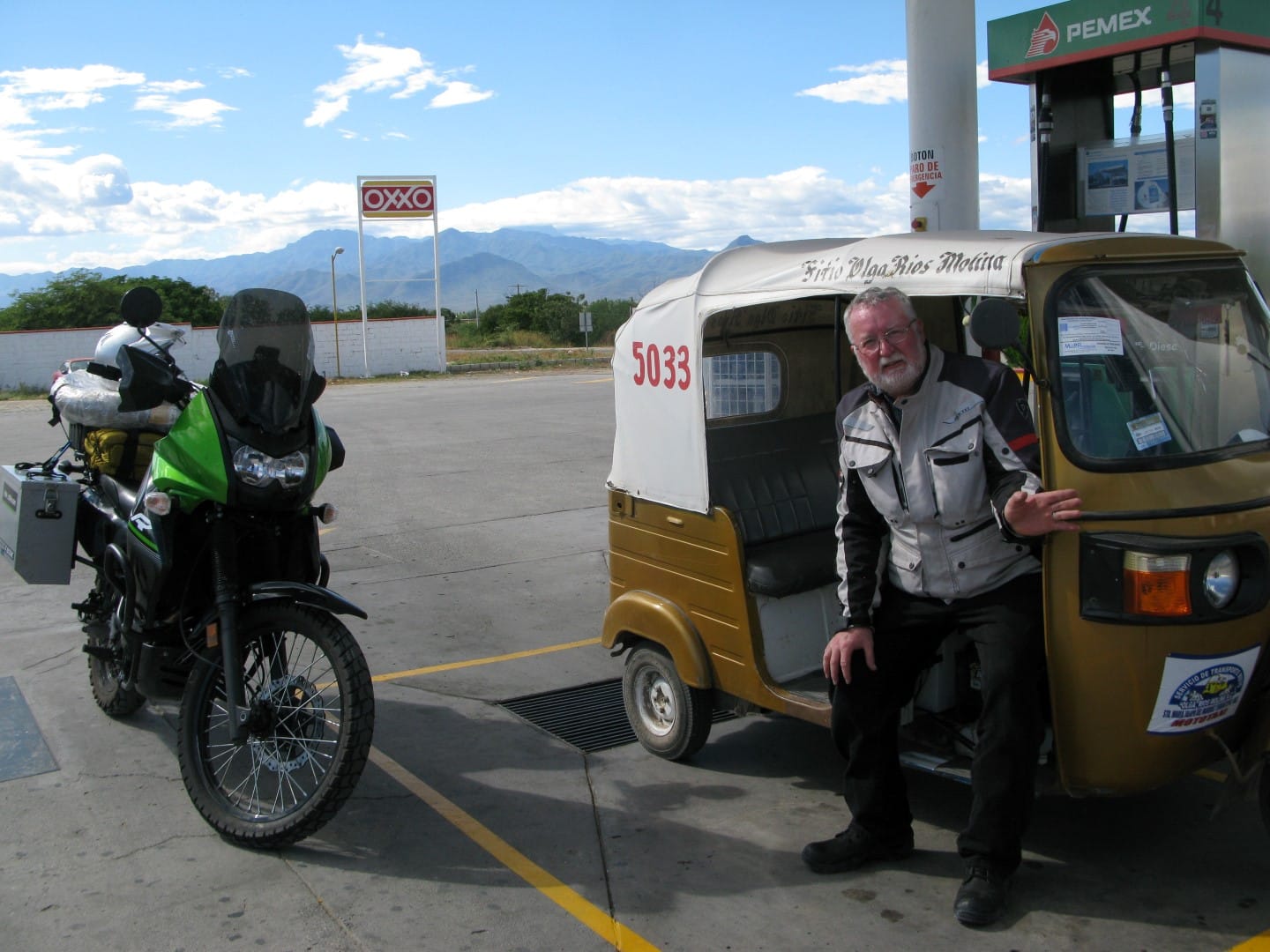 Three wheeled taxis in southern Mexico.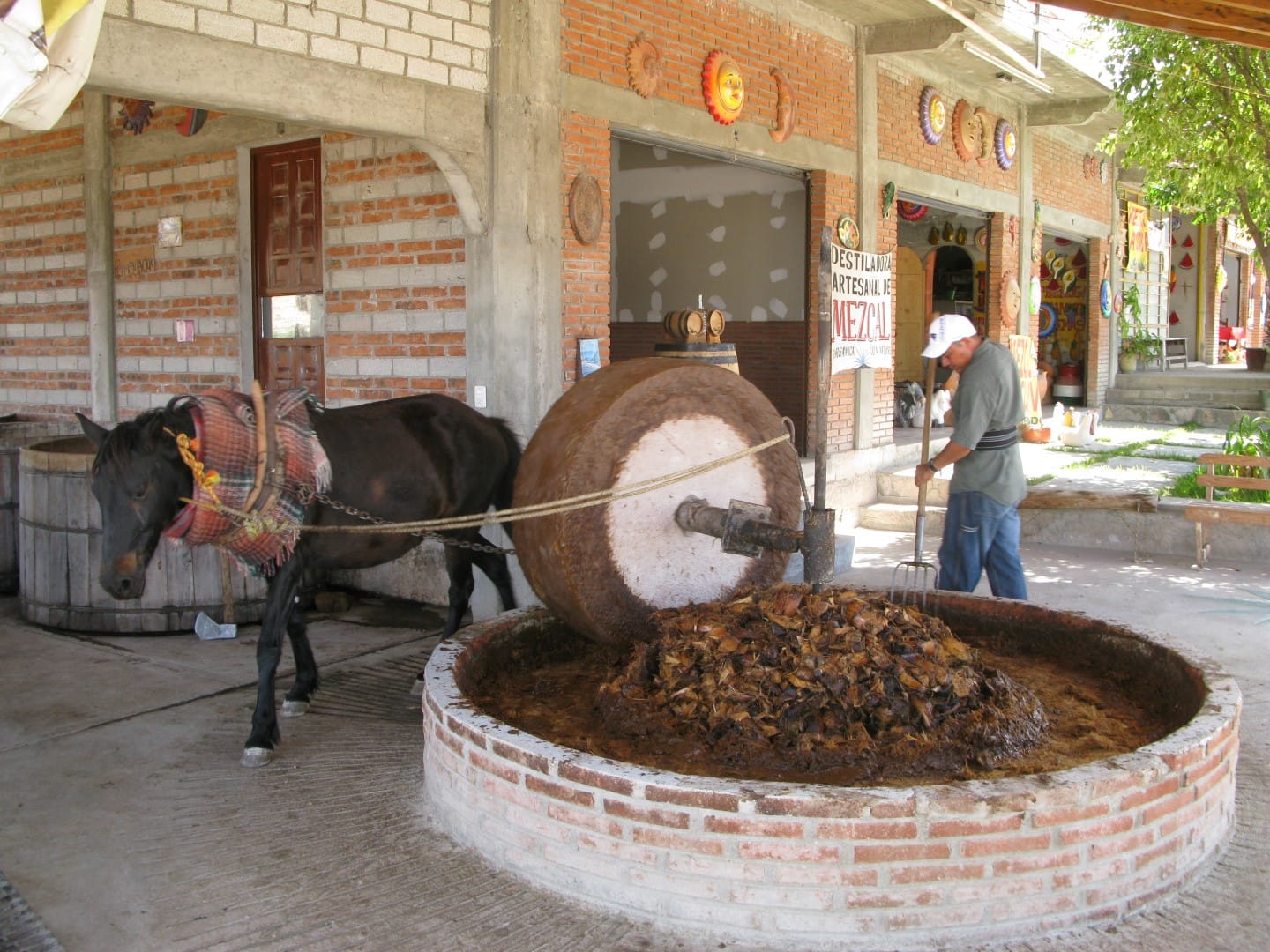 As it was done in centuries past, grinding palm for mezcal.