Peru - Days 3 and 4
November 17, 2016

Making my way south along the coast of Peru, I traversed the mega city of Lima in bumper to bumper traffic on a freeway.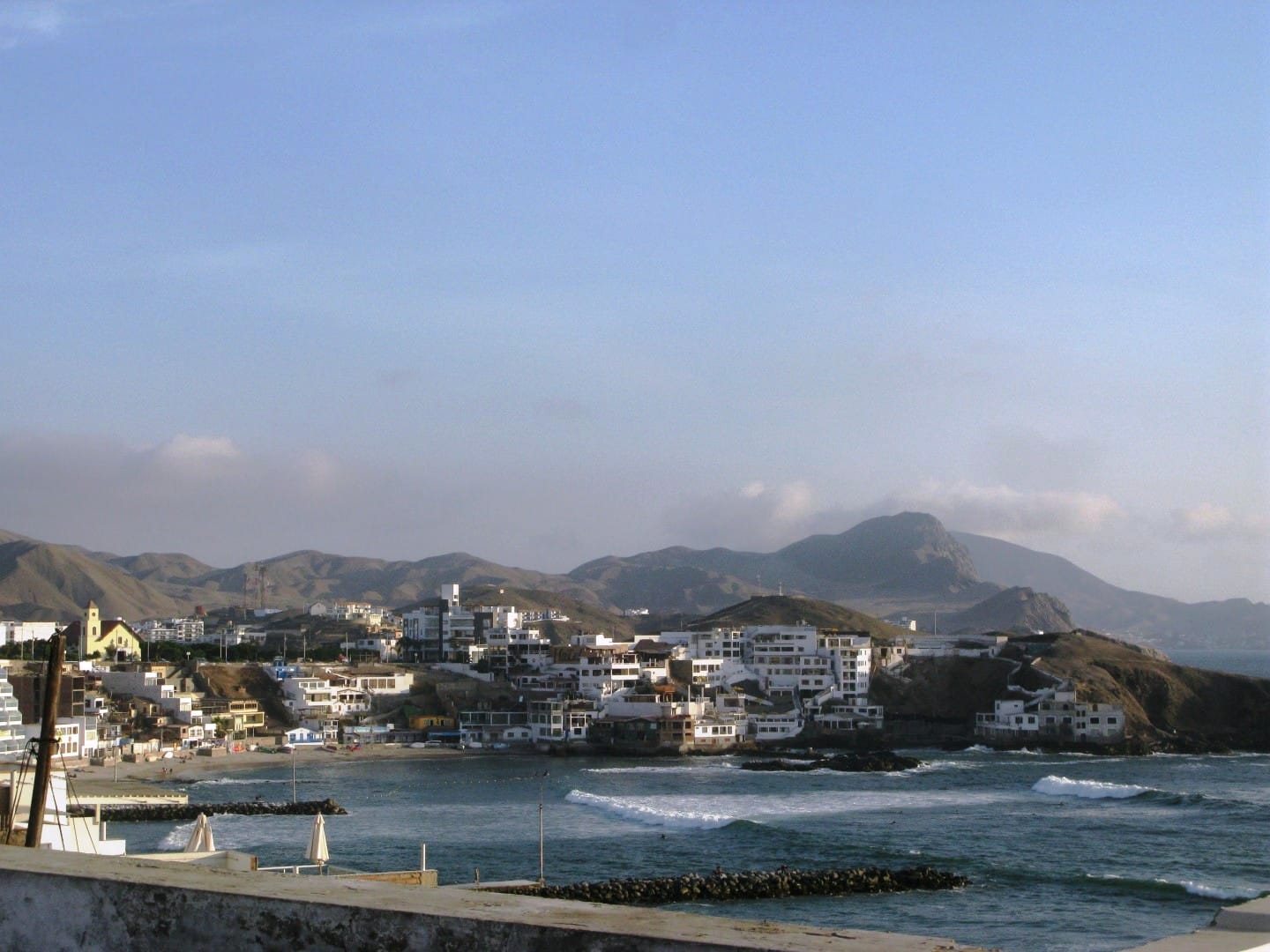 I stopped at a nice KTM store in San Bartolo just south of Lima after spending the night in a hotel with a view out over the Pacific. The mechanic urged me to change my chain which I did as well as the sprocket which I had brought along from the States. My trusty partner is running well!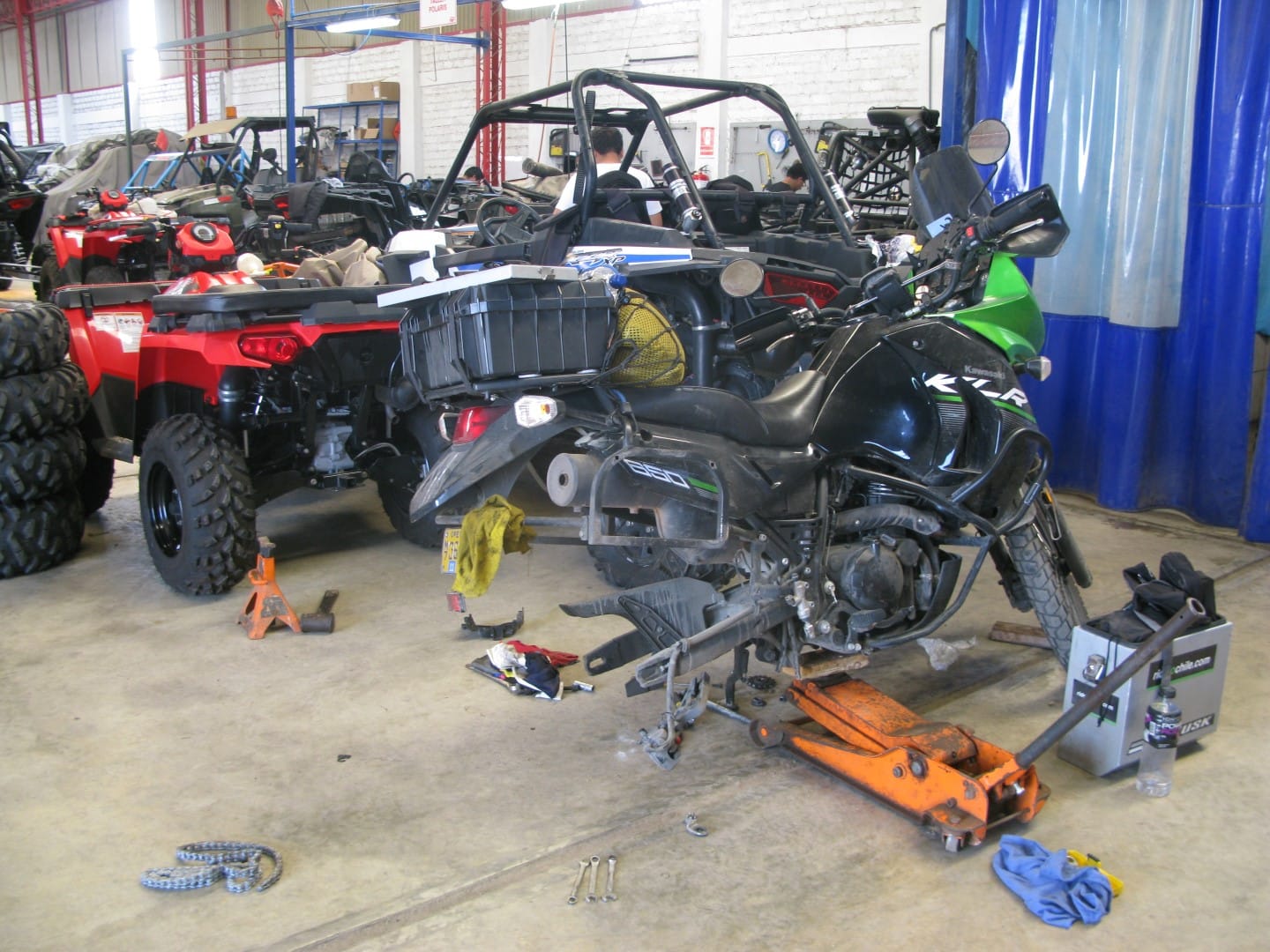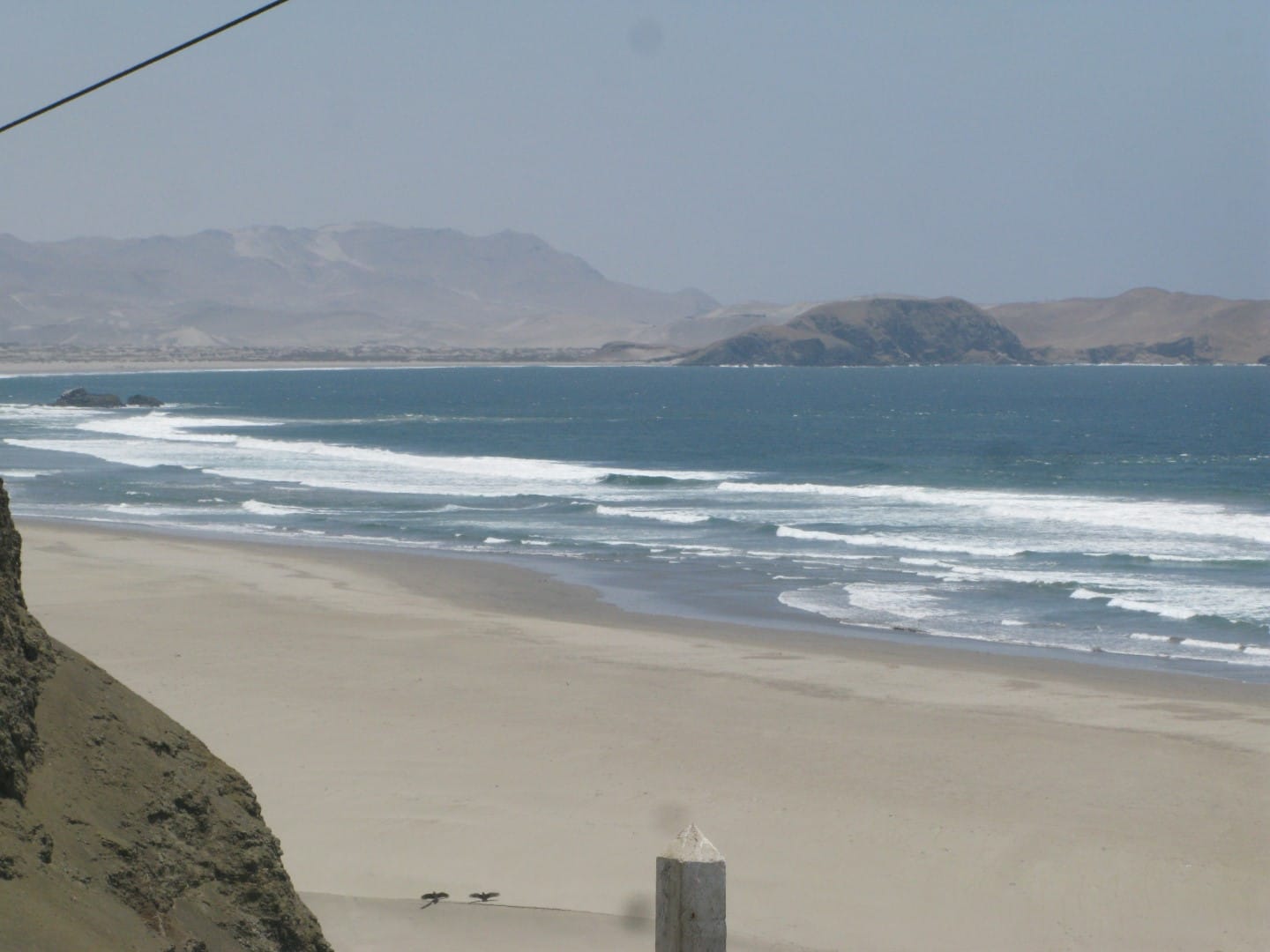 Today I was just a few miles from the world renowned Nazca Lines geoglyphs, but they can only be appreciated from the air.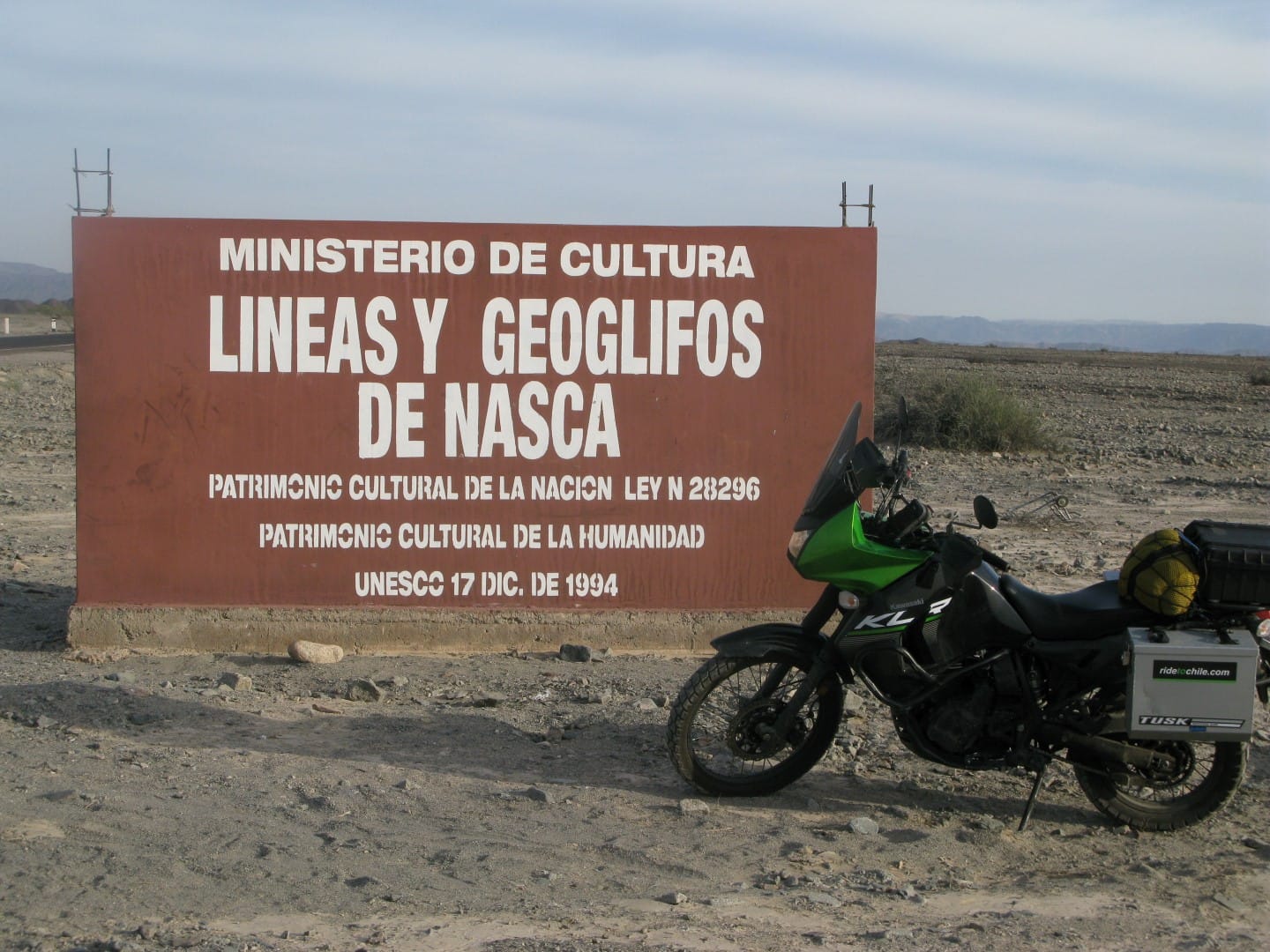 On this high plains desert, at times the wind was so strong it was trying to tear my helmet right off of my head and was twisting my neck. When I was able to tuck behind a truck, the bike would suddenly lunge forward, speeding up without the powerful headwind. As I passed the truck, the wind walloped me, almost blowing me off the road. I saw clothes on a line, flapping wildly in the wind, completely horizontal. I met two Europeans from Helsinki riding their bicycles having begun their journey on the north coast of Colombia in Cartagena. I can't imagine what it would be like for them on their lightweight bicycles in that brutal wind.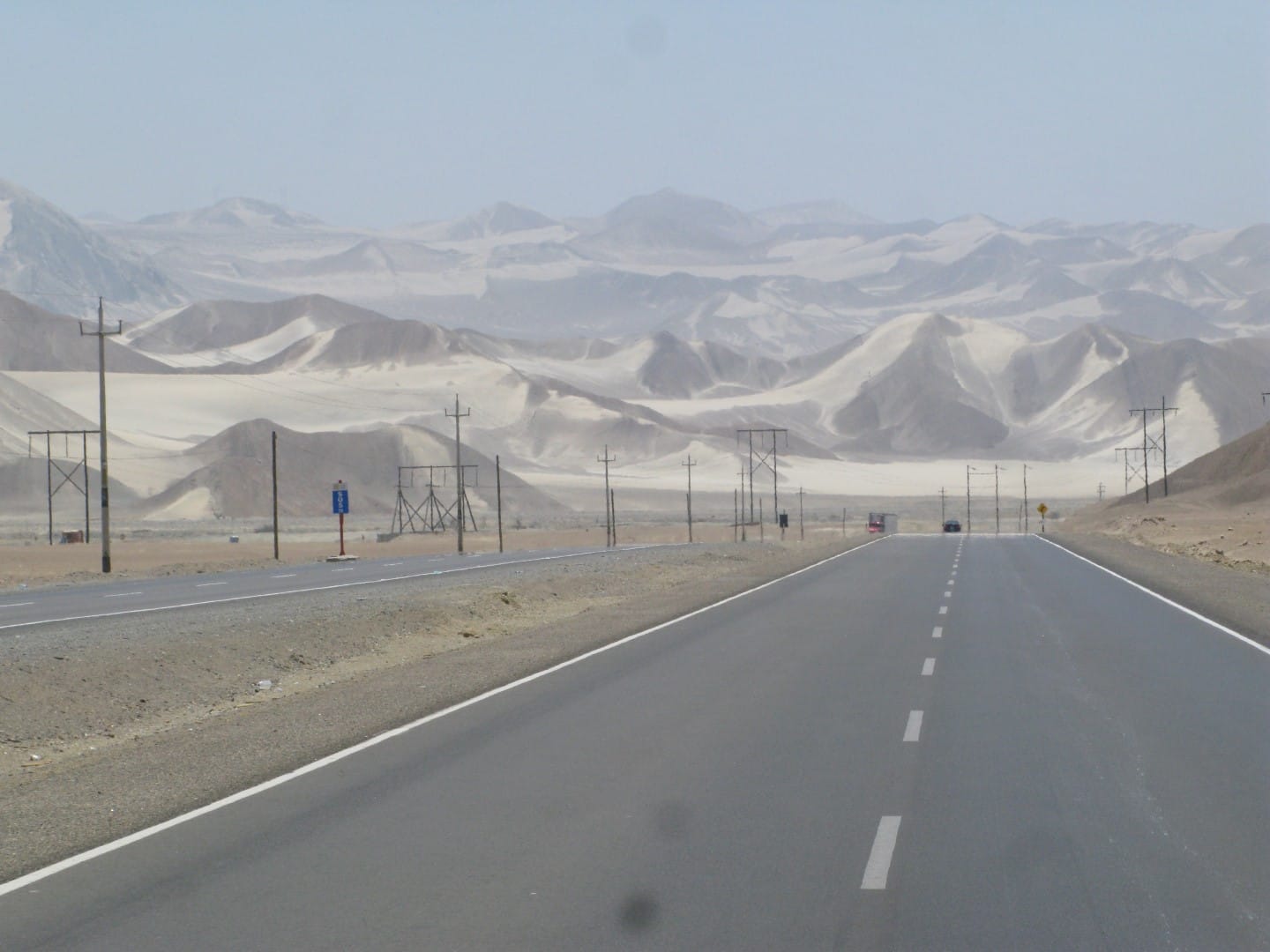 In this desert, it's hard to tell where the desert ends and beach begins.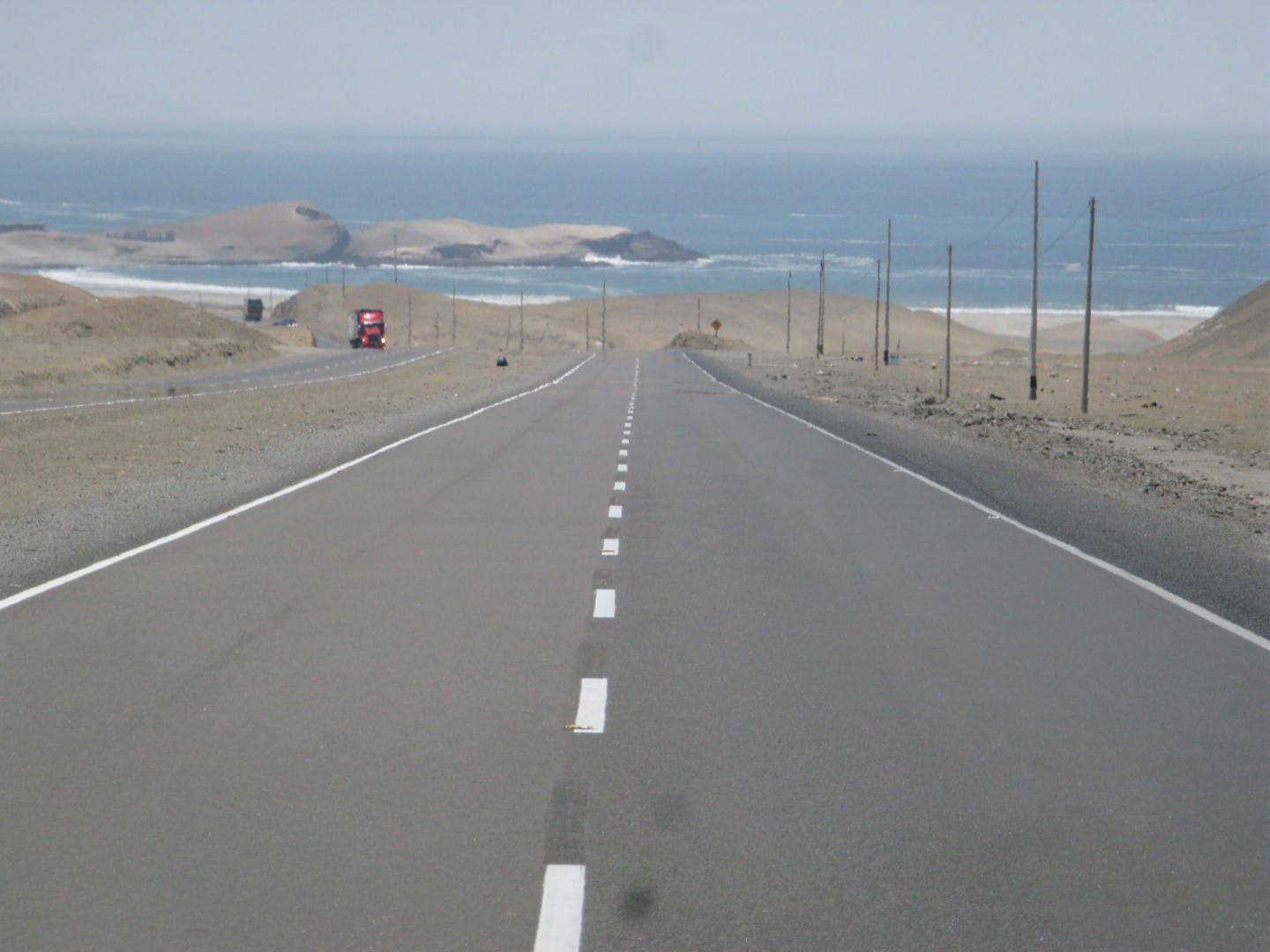 Here in Peru, do not drive defensively, your life could be put in danger. Rather, you have to be a little aggressive. When the highway is one lane each way and the traffic is moving slowly or stopped or when a truck is passing another truck, motorcycles and sometimes even cars drive down the shoulder to pass.
Peru has a lot of poverty and garbage is piled here and there. It's amazing what difference a border crossing can make.